Diversify Your Winter Styling Through These Amazing Deals on Bedding and Pillow Covers

With winters comes the opportunity to style differently. Many of us prefer our winter wardrobes over the summers because they open us up to countless more options when it comes to pairing our clothes. But winter apparel looks better with darker and thicker shades compared to summer's light and bright colors. But this styling doesn't just stop at the clothes you wear; it also goes into the colors of your home, specifically your bedding! So, we have gathered some amazing deals on bed and pillow cover sets for an amazing winter look!

The Dabrowski comforter set is perfect if you want to keep your feet warm on cold nights, and it is very aesthetically pleasing too. It would look stunning in your master or guest bedroom, and you can change the look just by flipping the comforter. It is made from 100% hypoallergenic polyester, so you would not have trouble with allergies, and the material makes it resistant to fades and tears.

Made from 100% cotton, the 3-piece stripe cover set by Malcolm Cotton Farmhouse is as luxurious and comforting as bedcovers can get. The modern and attractive striped design will bring sophistication and aesthetic to any room. It is easily washable through a machine for easy maintenance.

With its breathable, wrinkle-free, and stain-resistant microfiber material, the pillowcase set already has us impressed. You will appreciate the intricate workmanship that went into the stitching of these cases. The dye used is environmentally friendly and is fade resistant too! Since it is 1800 thread count it has an ultra-soft feel which make these pillowcases perfect for any bedroom setting!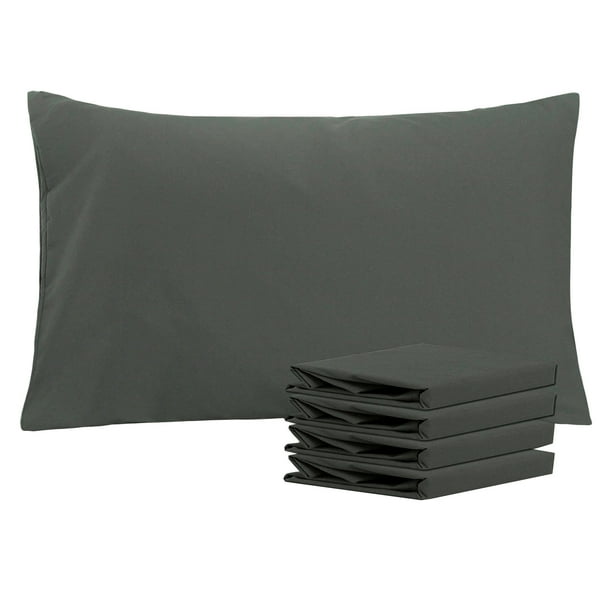 These 100% cotton flannel pillowcases are designed perfectly to give your room the ultimate style and maximize your comfort while sleeping. These simple luxury pillowcases are soft and cozy while being thick and durable, so they last a long while and keep you warm in all kinds of weather. If you still aren't sold on it, maybe the price drop would change your mind!

This faux fur throw blanket by Threshold is designed to provide optimum warmth in the chilly winters, making it a must-have for the season! The mid-weight faux fur construction does a wonderful job regulating heat and keeping you comfortable too! The light brown color scheme makes it easy to pair the bed throw with furniture items in your bedroom. The fact that it is machine-washable just takes the cake!

Besides the colors, winter bedding is designed to be thicker to keep you cozy in the chilly winter months. Which of the deals above appealed to you? Tell us in the comment section below!