Embrace the Cold with Style: 5 Unique Earmuff Styles to Keep You Warm
As the temperature drops and the crisp, wintry air begins to chill our ears, there's no better accessory to keep you cozy and stylish than a good pair of earmuffs. Earmuffs not only protect your ears from the cold but also offer a chance to express your unique personality through fashion. In this blog post, we'll explore five different earmuff styles that are sure to keep you warm and trendy during the colder months.
The classic faux fur earmuffs are a timeless choice that adds a touch of elegance to your winter attire. Available in various colors, these earmuffs offer both comfort and style. They are incredibly soft and feel luxurious against your skin, making them a perfect choice for winter outings. Whether you opt for a neutral tone or a bold, eye-catching color, classic faux fur earmuffs are a versatile option for all occasions.
In the digital age, functionality meets fashion with Bluetooth earmuffs. These earmuffs feature integrated speakers that allow you to listen to your favorite tunes or take calls without exposing your ears to the cold. They're perfect for winter joggers, commuters, or anyone who enjoys staying connected while staying warm. Bluetooth earmuffs come in a variety of designs, from sleek and modern to cozy and rustic.
Sometimes you want to keep your ears warm without covering your entire head. In such cases, ear-warmer headbands are an excellent choice. These headbands keep your ears snug while leaving your hair and face exposed. They are perfect for individuals who don't want to mess up their hairstyles or for those days when you just need a little extra warmth. Available in an array of materials, from knit to fleece, ear-warmer headbands are as practical as they are stylish.
For those who appreciate a touch of nostalgia in their fashion choices, vintage-style earmuffs are the way to go. With their old-world charm and classic designs, these earmuffs offer a sense of timeless elegance. You can find vintage-style earmuffs made from materials like tweed, houndstooth, and plaid, perfect for pairing with your favorite retro winter coat.
Let your playful side shine through with earmuffs featuring adorable animal designs. From cute teddy bears to whimsical owls, animal-themed earmuffs add a fun and youthful element to your winter wardrobe. Kids and adults alike can enjoy these charming earmuffs that not only keep you warm but also showcase your love for wildlife.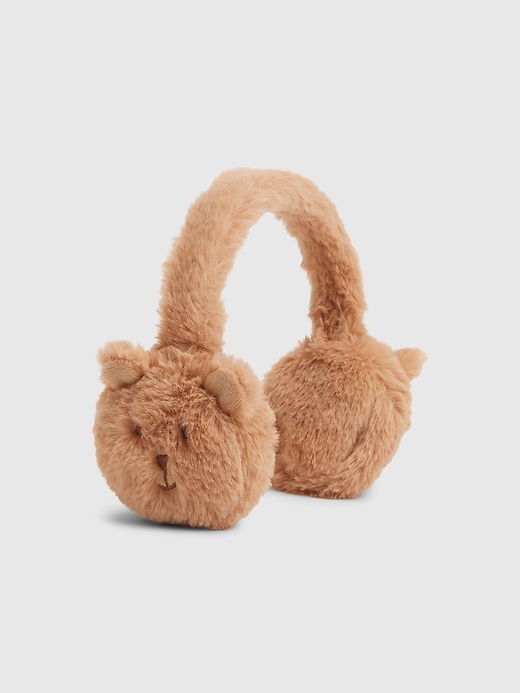 Earmuffs are more than just winter accessories; they are fashion statements that offer both style and warmth. Whether you prefer classic faux fur, high-tech Bluetooth features, practical ear-warmer headbands, vintage-inspired designs, or charming animal-themed earmuffs, there's a perfect pair for everyone. This winter, don't just bundle up; make a statement with your earmuffs and stay cozy in style.