Want Your House to Smell Refreshing and Welcoming? Invest In a Plug-In Air-Freshener

A clean and fresh-smelling living room makes the whole mood brighter. Plug-in air fresheners come in handy when it comes to covering up smells in your house. Whether it is your pet or just the summer sweat, a plug-in air freshener will freshen up your living space in no time. We researched the best scented, easy-to-use plug-in air fresheners and compiled them into a list to make it easier for you to choose.
Best Plug-in Air Fresheners to Buy in 2022
Air Wick Plug-in Scented Oil Starter Kit
One of the most trusted names in the air freshener market is Air Wick. They bring you the best essential oil diffuser. The essential oil-scented plug-in can last up to 60 days if used on a low setting. Plus the airflow technology of this plug-in ensures that the scent is spread evenly throughout the room so you can enjoy the freshness everywhere. Customers love the bright scents that have reeled in many compliments on their homes.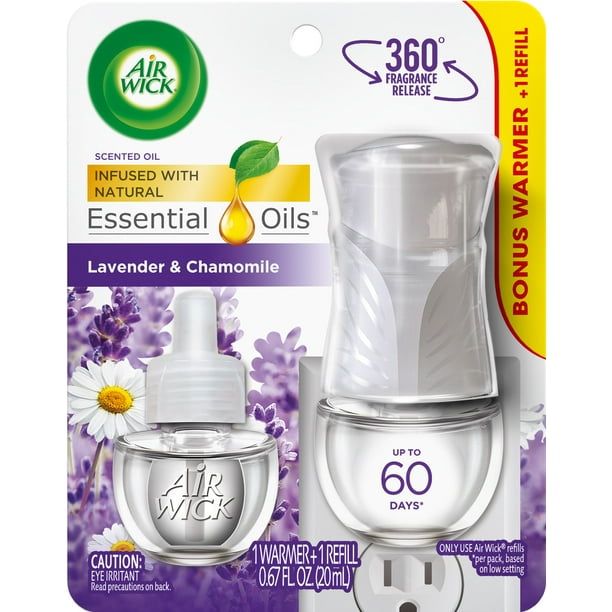 Glade Cashmere Woods Scented Oil Plugin Refills
Glade ensures you feel like you are in the woods with its plug-in Cashmere wood air freshener. This Glade air freshener is a breeze to put together. It eliminates odor immediately and allows you to enjoy the light scent of trees in no time. What we (and many loyal customers) love about this product is its unique scent and that it is long-lasting.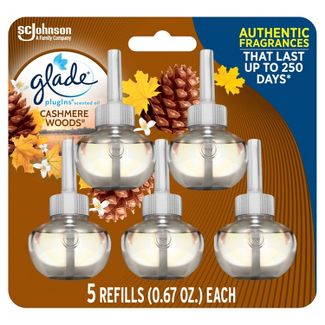 Febreze Plug Odor-Eliminating Air Freshener
The Febreze plug-in air freshener is worth all the hype! Thanks to its digitally controlled scent release, you can control how much is released in one go. The low-level indicator lights help you keep track of when to refill. This pluggable brings you the smell of the ocean through its unique blend of waterlily, ginger, and hinoki.
Customers have found this ocean scent unique compared to other 'ocean' scented air fresheners on the market. Many have remarked that it has a mildly sweet undertone which they enjoy.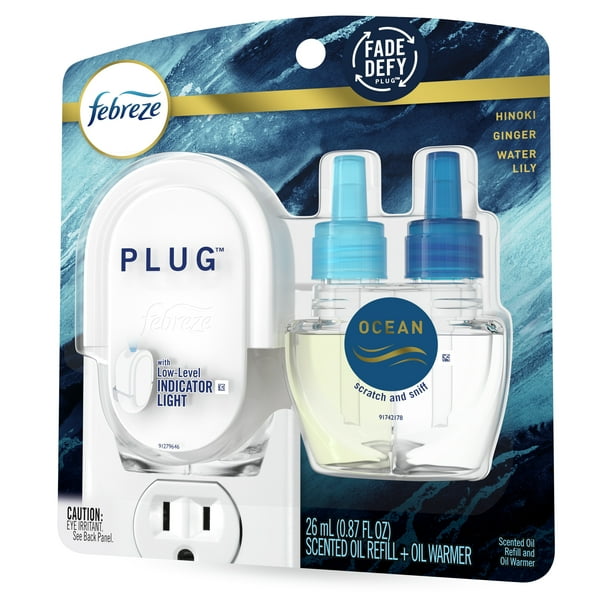 Air Wick Plug-in Scented Oil Starter Kit, Hawaii
Get ready to improve the ambiance of your home by plugging in this Air Wick plug-in air freshener. If you want the fall vibes all year round, you must get your hands on this pluggable. The upwards-and-outwards release technology will ensure that the scent of fall reaches every corner. What we love about this plug-in is how you can control the strength of the aroma with its 5 fragrance settings.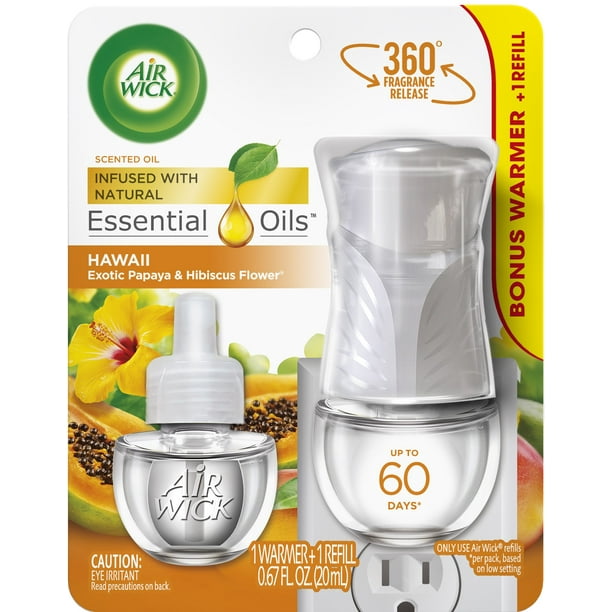 That wraps our fun list of the best plug-ins on the market. We hope you consider investing in plug-ins after learning about their remarkable features. Please let us know if you agree!